Now you can access the manuscript of Beowulf
The manuscript of Beowulf, the greatest poem in the Old English language, can now be viewed online for the first time. Made around the year 1000, most likely during the reign of King Æthelred the Unready (978-1016), this manuscript committed to parchment a tale that (in some modern scholars' opinions) had been passed down for centuries, between generations of storytellers.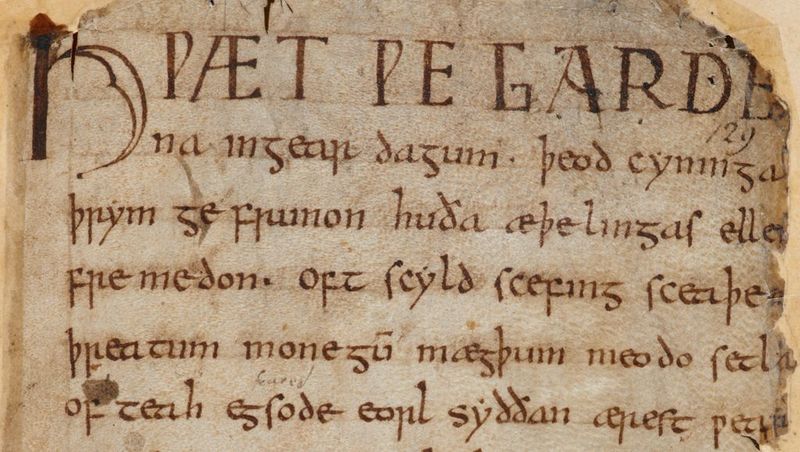 The opening words of Beowulf, beginning "Hwæt" ("Listen!"): London, British Library, MS Cotton Vitellius A XV, f. 132r.
In its present state, the poem, named after its hero Beowulf, contains more than 3,000 lines, and divides conventionally into three comparatively equal sections: Beowulf's struggle with the monster, Grendel; the revenge of Grendel's mother; and Beowulf's final contest with a dragon, which was guarding a hoard of treasure. What marks out Beowulf is the gripping and highly developed story, and the richness of its language.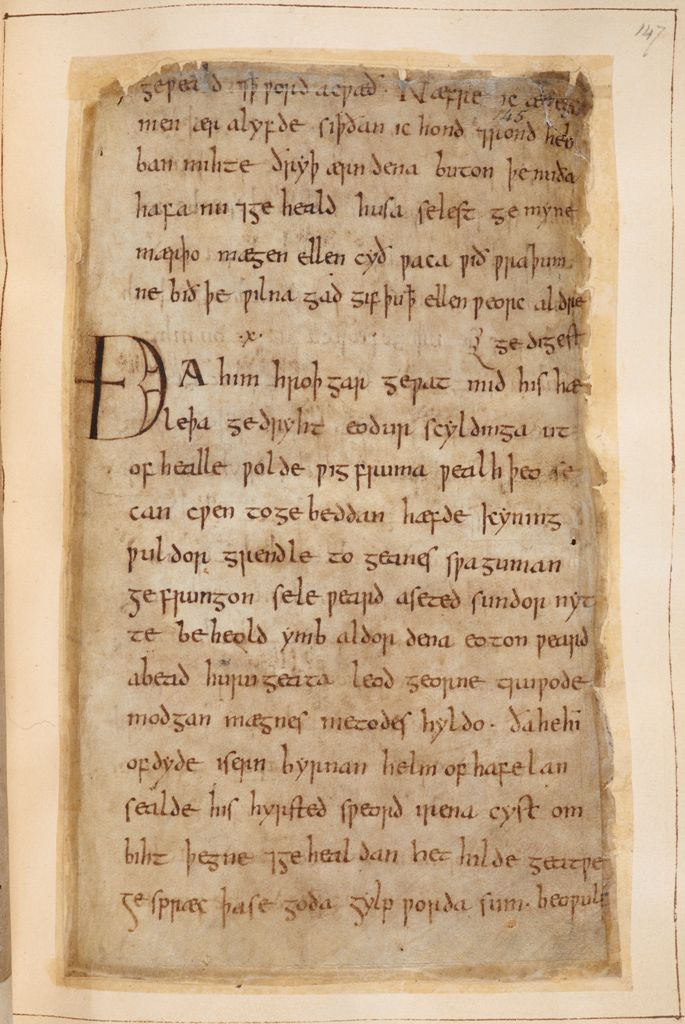 The Beowulf-manuscript was damaged by fire in 1731, but much of its text remains readable. Here the poem recounts Beowulf's preparations for battle with Grendel: London, British Library, MS Cotton Vitellius A XV, f. 147r.
Known sometimes as the "Nowell Codex", after its erstwhile owner Laurence Nowell (d. c. 1570), the Beowulf-manuscript entered the library of Sir Robert Cotton (d. 1631), and still retains his pressmark of Cotton MS Vitellius A XV (the 15th item on the 1st shelf of a bookpress named after the Roman emperor Vitellius). Cotton's collection was bequeathed to the nation in 1702, and formed one of the foundation collections of the British Museum in 1753. "Beowulf is now in the safe-keeping of the British Library; and we are hugely proud to be able to bring it to new audiences through our Digitised Manuscripts site."
Source : The British Library
Also read : Lines of beauty: British Library's medieval manuscripts go digital  By Alice Fishburn
The British Library aims to digitise its 25,000 medieval manuscripts, so readers around the world can see them. Here are six of the rarest
©Michael BodiamThe opening pages of Beowulf in the Beowulf manuscript, anonymous, c AD1000, in Old English
Nothing brings a book of 900-year-old parchment to life as much as realising that you can still see the hair follicles of the unfortunate beasts who gave up their hides for it. The illuminated "Silos Apocalypse" manuscript may date from 1091, grapple with the end of the world and contain page after page of miniatures depicting devils, foxes, snakes and the angel of the abyss. But it is the marks on that long-dead animal skin that make its history really hit home….more